In our offer we have a wide range of various non-elastic tapes. We make them of polyester, polyamide, polypropylene, cotton or we use a mix of yarns. The tapes can be produced using different methods – weaving, knitting or braiding. We offer them in many colors and widths. Thanks to the fact that they are produced in our headquarters we have direct control over the production process and quality.
It ensures that the product you receive matches your demands. Our tapes can be used in many products as: bags, bagpacks, tents, umbrellas, flags and many others.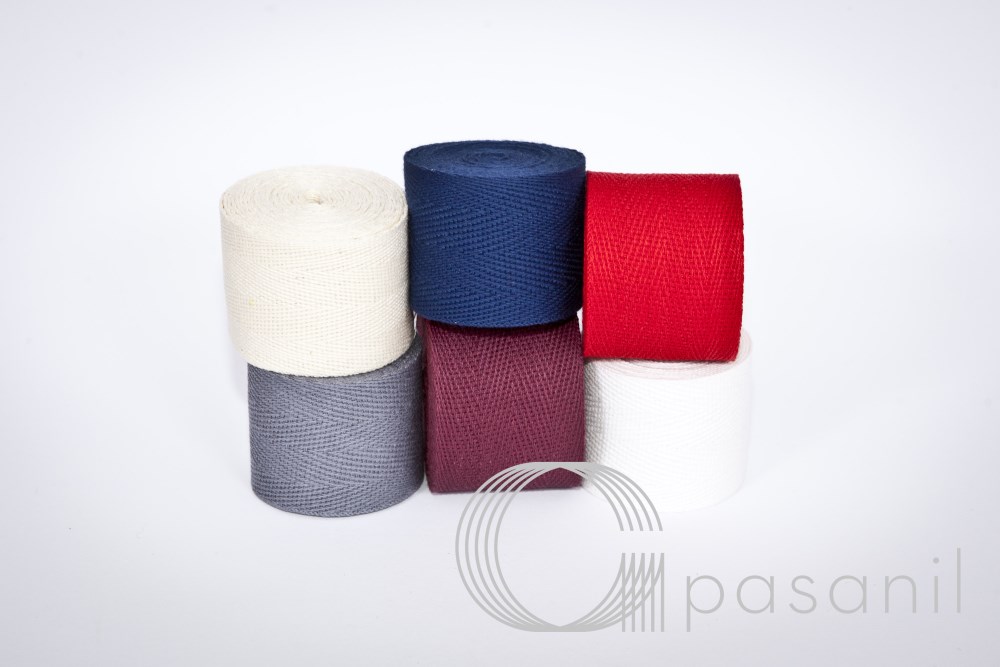 We invite you to cooperation
We are happy to help you choose the assortment.